Integrate Notion databases with Coda to take advantage of Coda automations, charts, buttons and the Packs ecosystem.
Motivation
I won't enter into the Coda vs Notion discussion because I don't think it's worth it. Use the best tool for the job, the one you enjoy the most and the one that's most powerful for you and your team.
The Notion Pack for Coda aims to give you the best of both worlds and fill the missing gaps in Notion, enabling the usage of Coda Automations, Charts, Buttons and the Packs ecosystem. If you are not currently using Coda, the Pack will give you a great starting point if you want to try Coda out.
What is Coda and what are Packs?
Coda is the all-in-one doc that brings words, data, and teams together. It starts with a blinking cursor on a blank page and can grow as big as your team's ambition. Coda comes with a set of building blocksーlike pages for infinite depth, tables that talk to each other, and buttons that take action inside or outside your docーso anyone can make a doc as powerful as an app. People have made Coda docs that do everything from launch products, to scale small businesses, to help them study for tests.
Packs are Coda version of integrations or plug-ins. They connect your doc to the apps you use every day, so you can pull live data in or push updates out automatically.
What is included in the Notion Pack?
The Pack includes tables, formulas and buttons to help you integrate Notion with Coda in different ways we will explore next. You can see the full reference here.
Databases & Workspace Users
You can sync any of your Notion databases with Coda, enabling the usage of charts and Coda formulas with your Notion data.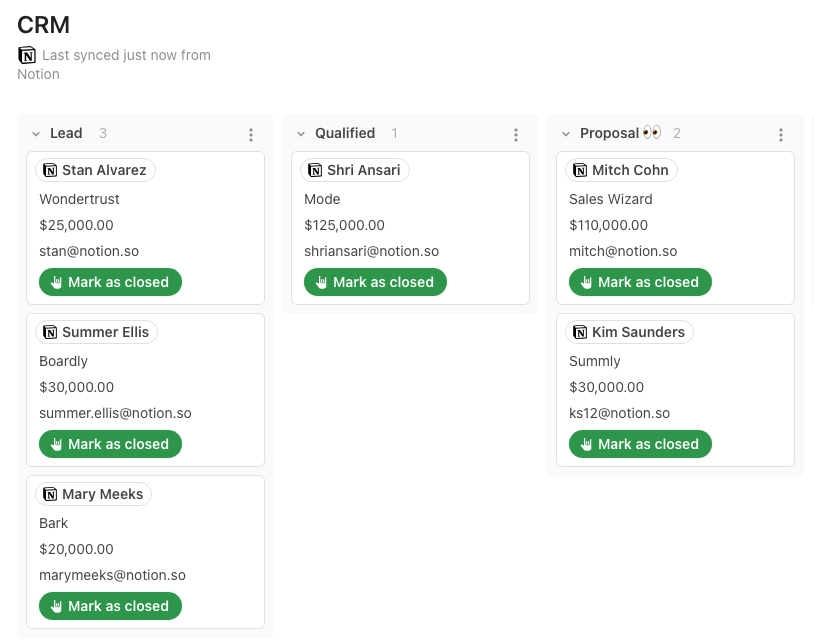 Page Properties
The Notion Pack provides two formulas to get properties from Notion pages. PageProperty that gets the value of a single property that you can then use in formulas and PageProperties which returns all page properties as markdown with formatting so you can get a great overview of the page data.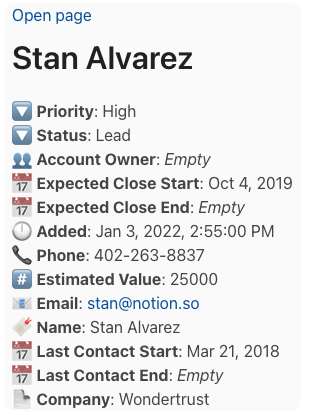 Buttons
The buttons that the Pack provides plus Coda Automations opens a whole world of posibilites. Automatically create pages at specific time intervals, append new blocks to an existing page with the result from other Pack's actions or create a new page every day on your Habit Tracker.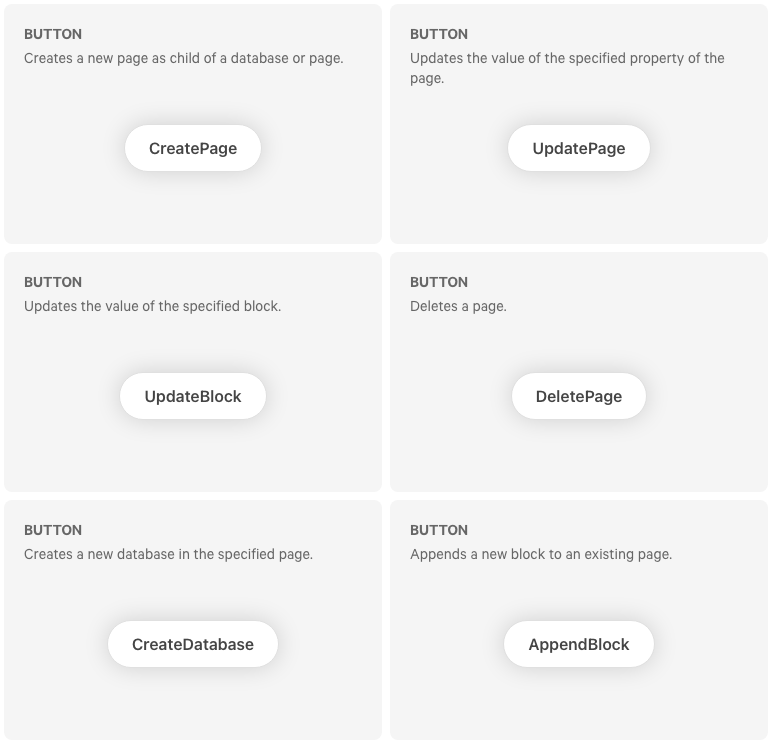 View the example doc
You can view and copy the example doc to start using the Notion Pack in Coda and use the tables, formulas and buttons with your own databases. We have created this example doc using some of the Notion templates available in the gallery like a Sales CRM, Roadmap, Competitive Analysis, Habit Tracker and a Personal CRM.
View the Doc