Manage and analyze your ConvertKit subscribers. Keep track of your forms, sequences, tags and broadcast statistics.
Motivation
There is some kind of magic about having your data available as Coda tables. With the ConvertKit Pack you can create amazing dashboards and reports in Coda. It opens up a whole new world of possibilities for your creator business.
Add automations and other Packs to the mix and now the possibilities are endless.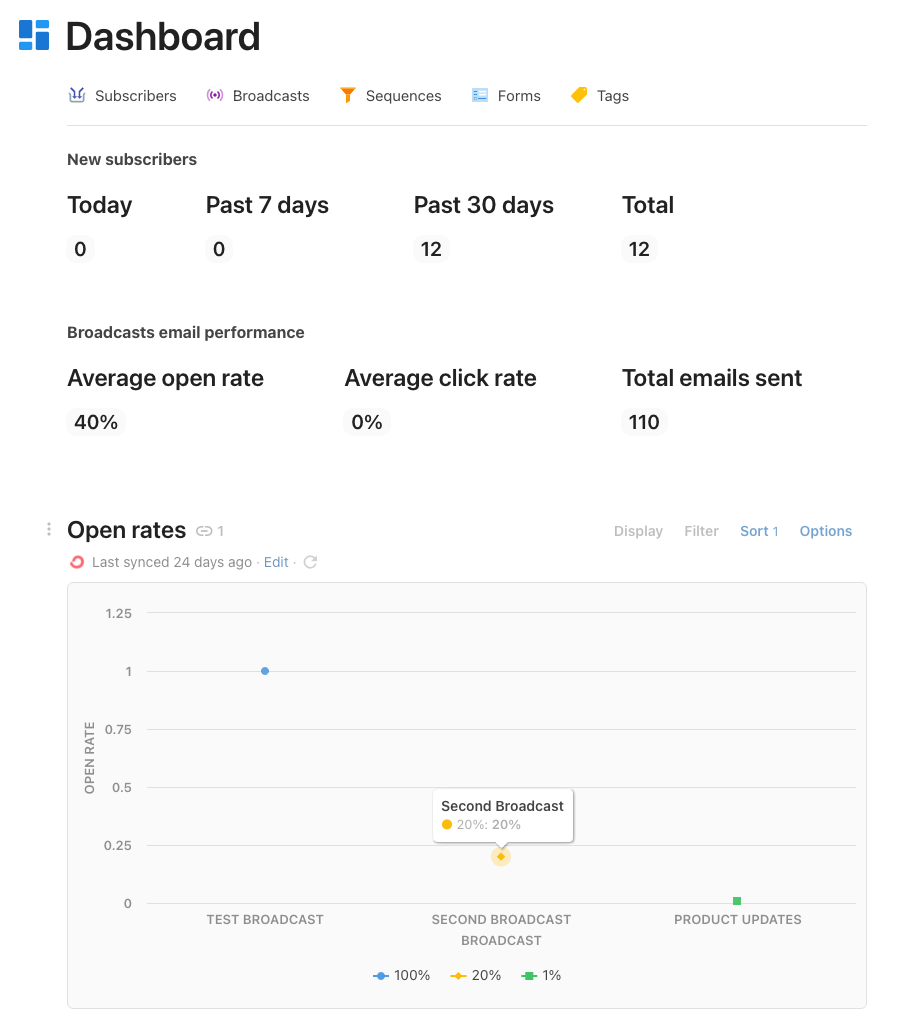 What is Coda and what are Packs?
Coda is the all-in-one doc that brings words, data, and teams together. It starts with a blinking cursor on a blank page and can grow as big as your team's ambition. Coda comes with a set of building blocksーlike pages for infinite depth, tables that talk to each other, and buttons that take action inside or outside your docーso anyone can make a doc as powerful as an app. People have made Coda docs that do everything from launch products, to scale small businesses, to help them study for tests.
Packs are Coda version of integrations or plug-ins. They connect your doc to the apps you use every day, so you can pull live data in or push updates out automatically.
What is included in the ConvertKit Pack?
The Pack includes tables, formulas and buttons to help you view and manage your ConvertKit account. You can see the full reference here.
Subscribers
Your ConvertKit subscribers as a Coda table, you can then use formulas to make calculations and create charts.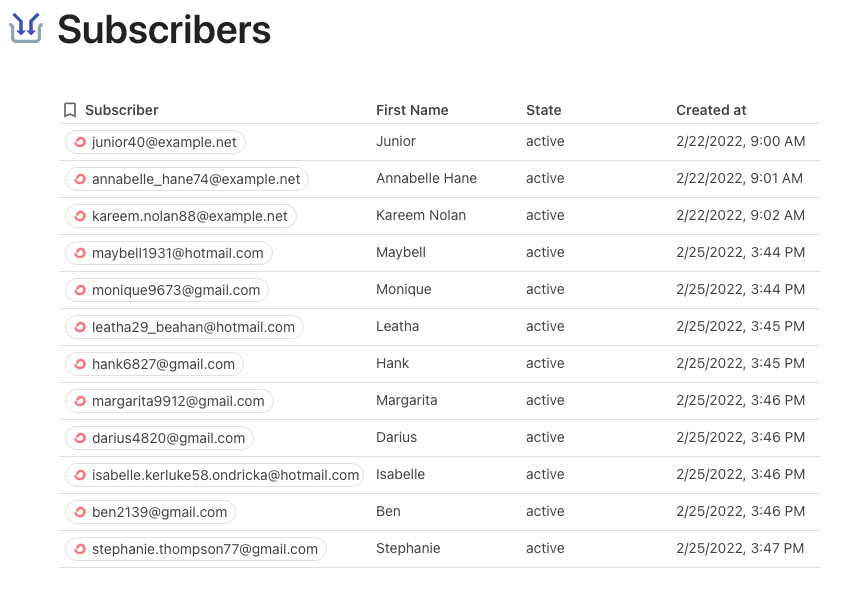 Broadcasts
List of all your sent ConvertKit broadcasts. You can see the number of recipients, open rates, click rates, unsubscribes and clicks.

Sequences, forms and tags
Get a list of your sequences, forms and tags as Coda tables. You can then get a list of subscribers for each of them and run calculations and create amazing charts.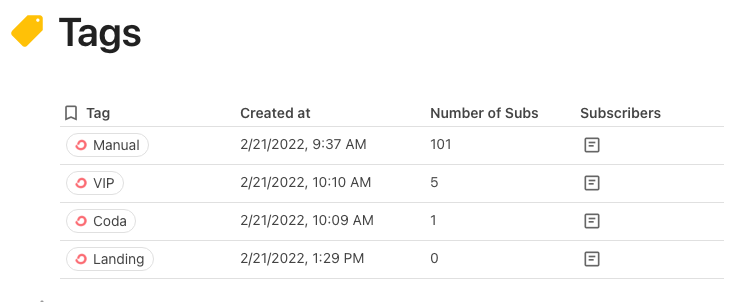 Detail view with list of subscribers for a tag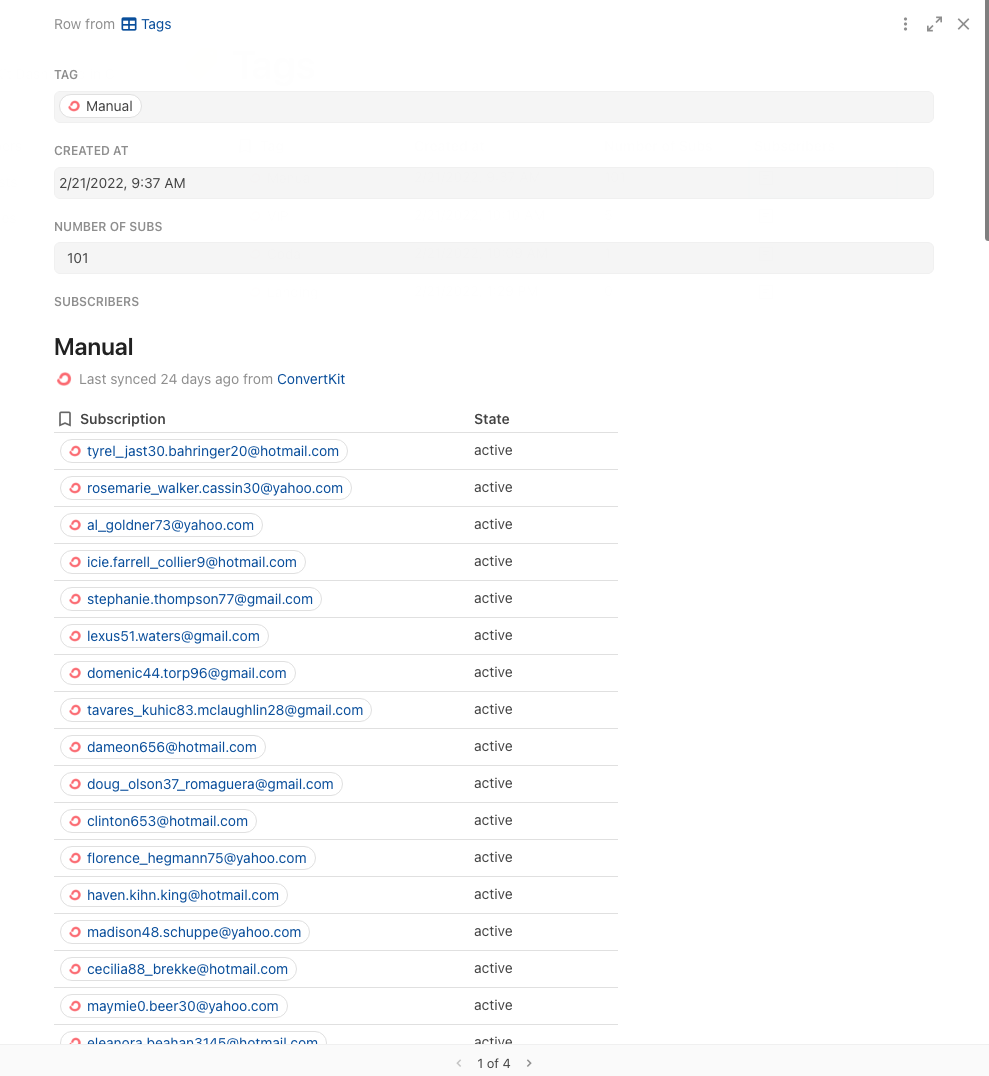 Copy the example doc
You can copy the example doc to start using the ConvertKit Pack in Coda and use the tables, formulas and buttons with your own data.
Copy Doc